jamyn edis
Jamyn Edis is the founder and CEO of Dash, a connected car platform (www.dashmobile.co). Jamyn is also a mentor and investor in Techstars, the world's premier technology accelerator, as well as being a participant in the New York 2013 program. He has over 15 years of experience in strategy, product development, partnerships, finance and marketing.
As a VP at HBO, he led the Emerging Technology R&D Group and also worked in the London and New York offices at Accenture's strategy consulting practice, with industry focus was technology, media and telecoms; his clients include Sprint, BT, Fox Interactive, MySpace, Rogers, Global Telematics, Trader.com, Sony PlayStation, World Rally Championships, Warner Music, EMI.
He is currently a Professor in New Media and Entrepreneur-in-Residence at NYU Stern School of Business. He holds an MBA from Harvard Business School and a BA/MA from Cambridge University.
DAN PORTER
Dan started his career as a high-school teacher in Crown Heights Brooklyn, and eventually became the President of The Teach For America program. He later managed digital for CEO's like Richard Branson and Ari Emanuel. Porter also made six number one apps in the app store, was a hollywood agent and started and sold two technology companies, TicketWeb (the first online ticketing company, which he sold to Ticketmaster) and then OMGP (maker of the Draw Something mobile game which was downloaded over 250 million times and was later sold to Zynga). Porter also managed investments for the Virgin Group and was the head of digital for talent agency WME. Porter currently is an adjunct professor at NYU where he teaches social entrepreneurship in addition to running Overtime.
STEPHEN GARROW
With over 25 years of management experience, Steve has run companies in financial services, process innovation and software solutions. He was the founder and CEO of Tegrit Financial Group, GaveKal Securities, Tegrit Technologies and LexMar Global and served as Special Advisor to Wafra Investments, a Kuwaiti owned investment firm. He is the Founder and Chief Provocateur of the Rushmore Center for Innovation where he leads seminars, workshops and keynote addresses on innovation for corporations and non-profit organizations.
In 2011, Steve received the Austin Fox Award for Exceptional Service to the Free Enterprise System. He received his Bachelor of Arts degree in English from Amherst College and an MBA in finance from NYU's Stern School of Business where he currently serves as Entrepreneur-in-Residence at the W. R. Berkley Innovation Labs.
belinda digiambattista
Belinda DiGiambattista is founder of Choose Your Metric, a coaching, advisory and training firm that offers actionable and practical tools, systems and accountability for business owners and executives seeking greater success. She previously co-founded Butter Beans, which delivers healthy meals to roughly 5,000 students and adults in schools and other institutions every day. It has enjoyed spots on the Inc. 5000 list in 2014 and 2016. Belinda holds a B.S. in business administration from UNC Chapel Hill and an M.B.A. from the NYU Stern School of Business.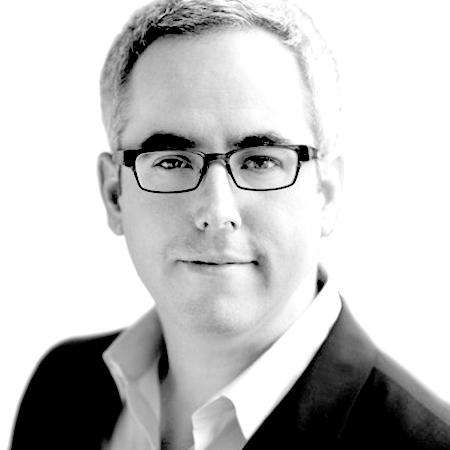 DAVID WERTHEIMER
An NYU Stern School of Business Executive M.B.A. alumnus, David Wertheimer is a digital executive focused on customer experience. A veteran of the e-commerce and media industries, David runs the client website and mobile initiatives for Gartner, the world's leading research and advisory company. David recently completed a successful stint running PR Newswire's global e-commerce and customer experience teams. He previously worked in digital agencies leading strategic engagements for a wide array of B2B, B2C and media firms.
ASAF HOCHMAN
Asaf Hochman is a product leader at Facebook, helping the world's leading media companies build businesses with Facebook. Asaf joined Facebook from native advertising startup Outbrain, where he led global product marketing. Prior to Outbrain Asaf held digital strategy roles at ad agencies Publicis, Grey, and TBWA\Chiat\Day. Asaf started his career as a product manager at the Israeli intelligence technology unit. He's a graduate of Michigan Ross School of Business.
SHANIF DHANANI
Shanif Dhanani is a technical entrepreneur who helped build TapCommerce, an advertising startup acquired by Twitter, where he now works as a data scientist. Previously, Shanif was an I.T. consultant at Booz Allen Hamilton. While earning his M.B.A. in quantitative finance and entrepreneurship at the NYU Stern School of Business, he competed in the Entrepreneurs Challenge himself, losing spectacularly while learning exactly what not to do. Shanif made his first angel investment this year, and spends all of his free time and money traveling the world.